Advanced system care 10
The latest amazingly comprehensive edition of system care from IObit is here to enhance the speed of your PC.  A slow system can get quite annoying at some point. And there are plenty of internet service providers bragging about their company having the high-speed internet packages, but a clogged computer is the main culprit to why systems end up having a slow hardware.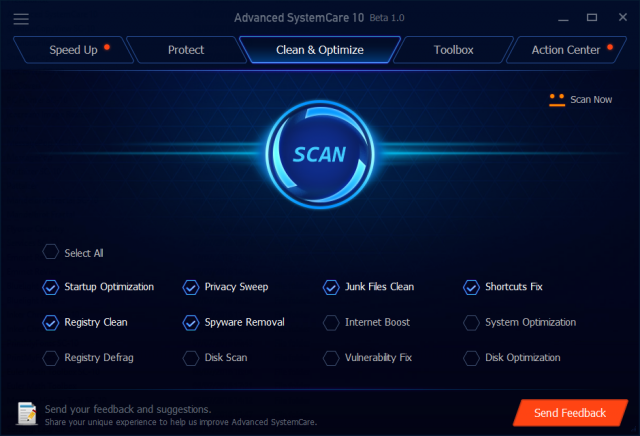 With one click the Advanced system care 10 will get rid of all the junk in the system and will lighten up disk space, control startup programs, fix windows issues, detect and remove malware, backup your drivers, free up ram, fully uninstall applications, undelete files, schedule PC shutdowns, and it is guaranteed to run everything smoothly. The new update has improved reliability for:
Improved Junk file cleaning
Faster startup
Privacy protection
smoother PC performance
Backup and restore
FaceID
Surfing Protection
Privacy sweep
No malicious modification
Ad blocking
User security also has a big role with this update now that the user does not have to turn over access to a few main things like the Camera. FaceID helps to block unauthorized users from accessing your content. The update has enhanced assurance to block ads and block prying eyes out of your business.
The ability to monitor RAM, CPU, and disk space made the advance systemcare's previous versions popular. When these features are enabled, users